STERLING, UK GDP DATA AND BREXIT
UK growth continues to slow down.
Brexit vote on next Tuesday is key for GBP.
UK GROWTH SLOWS DOWN AS EXPECTED
GBPUSD was little moved after the latest set of UK growth and production figures painted a familiar picture.Growth in the UK economy continued to slow down after a strong mid-year performance with a steep decline in manufacturing outweighing positive contributions from the services and construction sector. UK m/m growth in November was 0.2% while the 3m/3m growth was 0.3%. Manufacturing production m/m missed expectations and fell to -1.1% (est 0.4% and prior month -0.6%) while industrial production for the same time frame fell to -0.4% (est 0.2% and prior month -0.5%).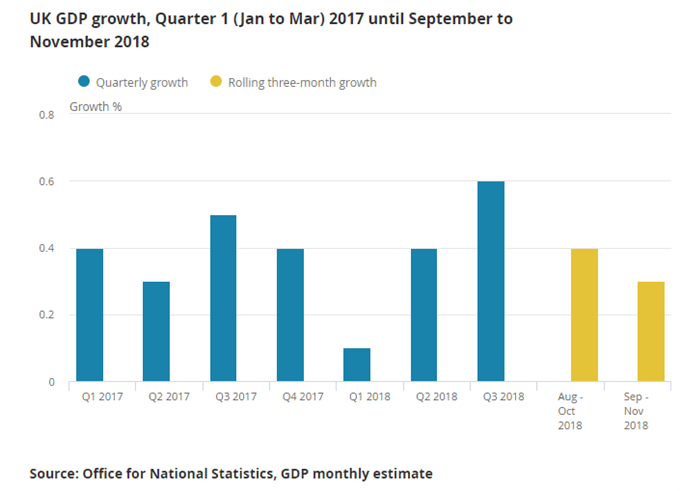 GBPUSD was little changed post-release although the British Pound had slipped marginally lower across the board ahead of the figures. UK data is having no bearing on the level of Sterling in the last few weeks and traders continue to wait for the outcome of the Brexit bill vote next Tuesday, with PM May's bill expected to be defeated heavily./dailyfx.com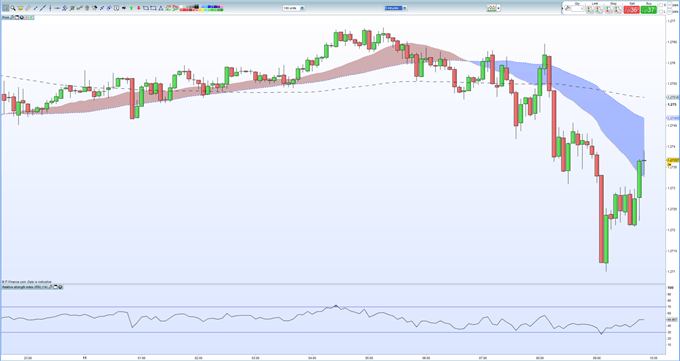 Stay updated with INFOEUROPEFX to find out the latest news about forex.